Brands
Case Logic
Life, Simplifed
Case Logic was founded in 1984 in Boulder, Colorado. Beginning with just two audiocassette storage cases, we helped to create and expand the growing field of audio storage. Since then, we've continued to develop exceptional products to organize and transport ever-evolving technology.


Thule
The premium accessorie brand
The Thule brand was established in Sweden in 1942. Thule is a premium brand used globally for a wide assortment of products with a focus on solving the problem of how to bring equipment with you when using a car (roof racks, bike and water sport carriers, roof boxes).



Skullcandy
The audio revolution
Skullcandy became the world's most distinct audio brand by bringing color, character and performance to an otherwise monochromatic space; revolutionizing the audio arena by introducing headphones, earbuds and other audio and wireless lifestyle products that possess unmistakable style and exceptional performance.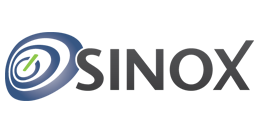 Sinox
Smarter Accessories for Smart Technology
Since 1993, The Selek Group has established itself as a major distributor of A Brand Audio, Video and IT accessories in Scandanavia. Sinox offers Smarter accessories for the consumer and simple tools to help retailers maximise rotation and return from core AV accessory categories.
Bandridge
Get Connected
Europe's most creative and innovative brand in Consumer Electronics connectivity for more than twenty years. In 1990, the company launched the first generation of Bandridge connectivity blisters - a complete retail concept in connectivity to maximise sales and profitability.
Other brands
A wide range of accessories
We are distributing other bigger and smaller brands as well on the consumer electronics market. Please click on "read more" to get more information about these products.